Resume
Born in 1974, Michel Rajkovic lives in USA, near Boston.
During several years, his desire of escapism took him all over the world, but his search for an emotional dimension was not totally fulfilled, even when surrounded with the most beautiful sceneries. His vision of photography evolved, moving from a classical representation to a artistic universe where reality and oneirism combine themselves. Through a minimalist and surgical approach, his work is shading the reality to the benefit of the symbolism.
His photos find their essence in this ambiguity. They surprise and make us wonder at the same time. He transforms the landscape in its representation but, above all, in its reason to be.
Then the landscape becomes a purpose to bring us into an inner journey.
Selected Awards :
Through personal and group exhibitions, his photos have been presented in New York, Fort Collins (co), Miami (fl), United Kingdom, Greece and France. Numerous awards and selections : Gold Award at the Loupe Awards, 1st price in the PX3 - Prix de la Photographie in the Fine Art category, 3rd prizes at the IPA Awards ... and publications in France, England, Poland, Ukraine and United States.
Michel Rajkovic was also member of the judges of the Monochrome Awards, December 2016
Participation in Rendez-vous Image festival 2016, France, January 2016

Participation in the 155rd International Print Exhibition Royal Photographic Society", London July 2012 - May 2013

Participation in the Bristol Festival of Photography, UK, May 2012

Participation in the Black & White Selection  Center for Fine Art Photography  Fort Collins, USA, April - May 2012

Gold Award for the image "Le Carrelet" at the International Loupe Awards, Australia, 2011

3rd price, "Book  Nature category" for the Iceland Serie, PX3, Prix de la photographie Paris, 2011

1st price, "Book  Nature category" for the Iceland Serie by the people's choice, PX3 Paris, 2011

Participation in the 153rd International Print Exhibition  Royal Photographic Society", London August 2010 - May 2011

Participation in the "Festival International de l'Image Environnementale", Paris June 2010

Honorable Mention, Fine Art category, B&W Spider Awards, 2010

Participation in the "Athens Photo Festival", 2009

3rd price, "Bridge" category, IPA, International Photography Awards, 2009

Participation in the "Best Of Show" NewYork USA, IPA, International Photography Awards,2009

4 Honorables Mentions, International Photography Awards, 2009

4 Honorables Mentions, International Photography Awards, 2008

1st price, Fine Art category, Prix de la photographie Paris, 2008

1st price, Fine Art category  Abstract", Prix de la photographie Paris, 2008

2 Honorables Mentions, "Fine Art  Landscape" category, Prix de la photographie Paris, 2008

Finalist, Arles  SFR  Jeunes Talents, 2008
Previous Exhibitions :
Solo exhibitions :
Galerie Fontaine Obscure, Aix en Provence, May 2016

Hotel Lutetia, Paris, September - November 2013

Institut Français d'Athènes, Athens Photo Festival, 2009

Galerie du Lucernaire, Paris 2009

Théâtre "La Nacelle", Aubergenville 2009

Galerie du Lucernaire, Paris 2008

Galerie La Vitrine, La Madeleine 2008

Galerie du Lucernaire, Paris 2007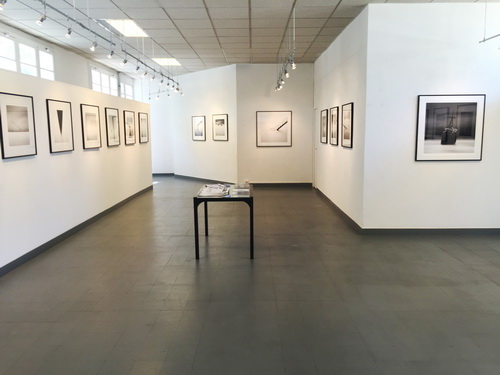 Group juried exhibitions :
Art at Warehouse, Somerville, MA USA, May 2018

PhotoPlace Gallery, Middlebury, VT USA, December 2017

Voies Off 2016 - Arles, France, July 2016

Galerie Darkroom - Nice, France, July 2016

Rendez-vous Image, Strasbourg, France, January 2016

Fictional Eyes: The Dreams of Reason, Gallery The Lunch Box, Miami FL, USA, May - July 2012

Black & White Selection  Center for Fine Art Photography  Fort Collins CO, USA, April - May 2012

Festival International de l'image environnementale  Hotel Pullman Montparnasse, Paris, January - June 2012

Galerie de l'Europe, Paris, 2011

153rd International Print Exhibition  Royal Photographic Society , London, UK  August 2010 - May 2011

Espace Kiron (group exhibition in support for AIDS), Paris 2010

Galerie du Lucernaire (group exhibition 8Reg'Art), Paris 2009

Splathlight Studio, Best of Show, IPA, New York NY USA, 2009

Salon de la photographie de Toulouse (group exhibition 8Reg'Art), Toulouse, France, 2009

Pau Photo (group exhibition 8Reg'Art), Pau, France, 2009

Château des Ravalets (group exhibition 8Reg'Art), Tourlaville, France, 2008

Festival de photographie d'Arles, SFR Jeunes talents, France, 2008

Galerie Acte2  Prix de la Photographie Paris PX3, Paris, France 2008
Selected Publications :
Catalogue : Exhibition Photo Place Gallery, November 2017

Interview : "Art of Photographie" magazine : 25 french artists selected, France, July 2017

Web : l'oeil de la photographie, May 2016

Interview Web : Monovisions, July 2015

Catalogue : exhibition Rendez-vous Image, France, 2016

Cover + interview : Black+White Photography magazine, UK, September 2013

Web : Lense.fr, 2014

Web : Blur Magazine, October 2014

Web : Petapixel.com, December 2014

Cover : Digital Camera magazine, UK, July 2013

Publication : Foto magazine (6 pages article), Poland, February 2013

Interview WEB : ND magazine, February 2012

Web : TrendTablet, December 2011

Cover : Digital Camera, UK, September 2011

Web : My Modern Met, April 2011

Cover + interview : Photographer magazine, Ukraine, August 2010

Cover : catalogue of the 153rd International Print Exhibition - Royal Photographic Society , UK, 2010

Catalogue : Athens Photo Festival, Greece, November 2009

Web : Area Zinc, Spain, July 2009

Web : Monochrome magzine, France, May 2009

Publication : Shots Magazine, USA, November 2008

Publication : Photofan magazine (10 pages article), France, October 2008

Interview Web : ND-Magazine, June 2008

Catalogue : PX3 Annual Book 2008, Paris, 2008

Web : Photofiles, France, April 2008

Web : Bulb Magazine, Croatie, February 2008

Web : JPG Magazine, USA, August 2007

Web :File Magazine, USA, July 2007

Web : Photofiles, France, January 2008
---